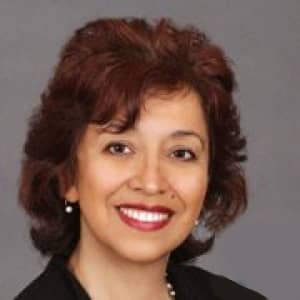 As an 18 year staff member and current Sr. IT & Business Operations Manager at Cisco Systems, Inc. (San Jose, CA, USA), Sima Yazdani brings Information Technology expertise ,  international development perspectives and relevant personal experience to this global organization.  Sima promotes American public diplomacy by contributing to the TechWomen Program of the US State Department as a professional and cultural mentor.  Through Cisco's 12 month Leadership Fellowship assignment with Teachers Without Borders, she helps create product and technology strategies that scale, accelerate and sustain global teaching networking and teacher professional development programs.   Sima contributes to Cisco's Corporate SocialResponsibility(CSR) and Global Inclusion andDiversity Initiatives, in line with country strategy and specific local socioeconomic development goals in US, Middle East, Mexico, Brazil, Indonesia, Oman and Egypt.  She has personally traveled to these countries for this work.
On a personal level, and as a Human Rights and Social Justice activist, Sima contributes to and leads various human rights education and advocacy programs with focus on raising awareness toward the humanitarian crises of women and youth – particularly in the Middle East and Iran.  She is associated with Women's Freedom Forum, Inc. in Washington, DC and other social justice organizations in the USA.
Locally, Sima contributes to workforce development strategic planning, addressing underemployment issues by serving as the Board's Vice-Chair on the City of San Jose Work2Future Foundation and as a member of City of Pleasanton's Economic Vitality Committee.
Sima holds a BS in Computer Systems Engineering from Western Michigan University, an MS in Computer Science from Southern Illinois University and working toward Stanford Certified Project Manager credential.  She co-authored 2 technical books, taught at the University of California Continuing Education program for 8 years, and has co-authored 6  published patents in enterprise information modeling and intelligent search at Cisco Systems Inc.